Try These Tricks to Get Your Kids to Eat Veggies!
Vegetables are well known as sources of vitamin and minerals beneficial to our body. Unfortunately so many childrens are not fans of veggies, which are absolutely needed in their golden years to optimize their growth and brain development.
But the nutrients aren't the only important thing about consuming enough vegetables. The fiber they contain will help keep your kids' digestion healthy, and subsequently help them prevent obesity. The antioxidant will help repair damaged cells and keep the kids away from certain diseases by improving their immune system.
There are so many good things coming from vegetables, aren't there? So there's no reason not to add veggies to your kids' diet. But if you happen to have kids that hate vegetables, don't worry because there's some simple tricks that you can try.
1. "Hide" the Veggies
Most kids will pick pizza over spinach, despite the latter being healthier since it contains vitamin A, B, C, protein, calcium and phosphorus that your little ones need to grow better. So you can try making a pizza with a topping made of chopped spinach and other veggies like eggplants, tomatoes, bell peppers and zucchini.
You can also mix chopped carrots with meatballs, or add green beans, sweet corn and broccoli to your kids' favorite spaghetti sauce. Whatever you cook, don't forget to always use FiberCreme to make it taste more delicious, creamier, and smoother. Because it contains high fiber, FiberCreme is also good for your kids' digestive system.
2. Serve the Veggies Along With Your Kids' Favorite Food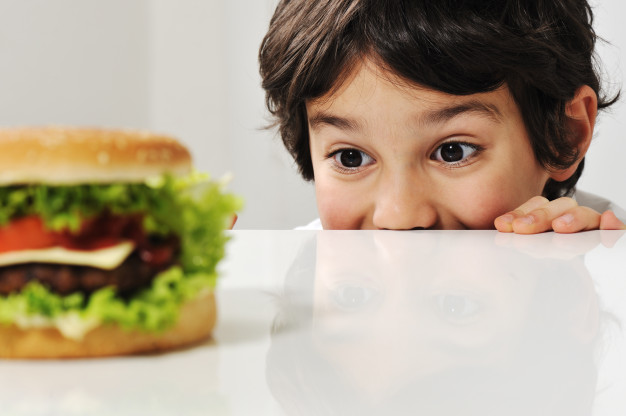 If you don't want to keep the greens out of your kids' sight, serve them along with their favorite food. You can serve the beloved beef roulades along with lettuce and boiled carrots and green beans. Not only do the vegetables help the kids meet their nutrition needs, they also make the dish's appearance prettier and more appetizing. If you need recipes for delicious and easy-to-make food, you can visit FiberCreme's official website, or follow @FiberCreme_TV on Instagram.
3. Make a Soup or Smoothie
The two mentioned tricks don't work? Well, some kids will sometimes choose to ditch their dinner altogether than eat the veggies in it. If you can relate to this, then try blend all the veggies to make warm and yummy cream soup that you can serve when the weather gets cold. Or, you can blend it along with some fruits to make a cold, healthy smoothie.
5. Turn the Veggies Into Snack
Who says you cant snack and stay healthy? Go try making a healthy snack, like homemade potato chips that you can cook in the oven or deep fry in healthy oil of your choice. Or you can make carrot stick, steamed broccoli and green beans that go well with your homemade dipping sauce.
6. Plant Their Own Veggies
If you love gardening, how about planting vegetables and ask your kids to help? Also get them regularly water and fertilize the plants. The more they're involved in taking care of the plants, the more excited they'll be to try eating the veggies.
But if you're not into gardening, or simply just don't have the time for it, you can get their involvement by asking them to cook in the kitchen with you. Give them easy tasks as you explain the benefits of eating vegetables in simple language that they can easily understand. The better they understand what it takes to make good food, the better they'll treat veggies.