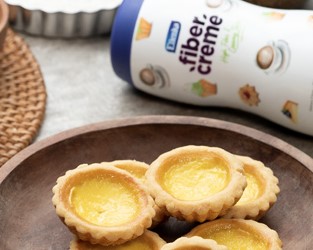 Exploring Indonesian Culinary
Diversity makes Indonesia rich. The differences in culture and customs in each region, plus the exotic spices that grow abundantly here, make this country a paradise for a variety of rich-flavored dishes.
By showing this diversity, FiberCreme wants to remind us again about the motto of the Indonesian nation, namely "Bhinneka Tunggal Ika", because diversity exists not to divide us but to make us one unit.
Therefore, let's join FiberCreme's #explorationculinarynusantara journey and be part of our mission to promote our traditional culinary delights throughout the world.
FIBERCREME HOLDS TRADITIONAL COOKING PARTY AT TJAP TOENDJOENGAN NIGHT MARKET
The performance, which was held on May 9 2019, presented 10 types of typical dishes from 5 large islands in Indonesia, including Rendang and Bika Ambon from Sumatra, Cemoe and Putri Mandi from Java, Sate Lilit and Tum Ayam from Bali, Kappertaart and Pisang Ijo from Sulawesi , as well as Colo-Colo Sambal Fish Satay and Lontar Cake from Papua