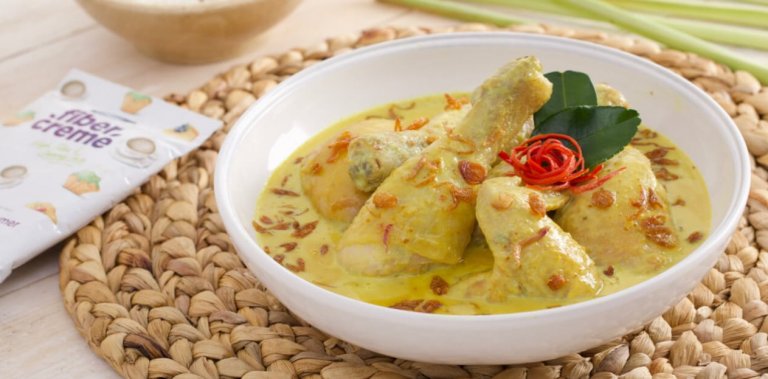 Any food or drink made of coconut milk is inded delicious and addictive. So it's understanable for everyone's favorite like rendang, dawet, opor ayam and gulai to be always present at any special occasion. And since those dishes are usually cooked in big batches, sometimes there would be leftovers that you choose to keep but end up in the trash can for being spoiled. Not a very good way to treat food, isn't it?
It's widely known that any food with coconut milk in it doesn't last long. It can retain its flavor and appearance for a few days when kept in the refrigerator. The shelf life becomes shorter when kept in room temperature. However, there are still several methods you can try to keep your coconut milk-based food longer and prevent it from spoiling.
Use treated drinking water to make coconut milk
How long your coconut milk-based food will last depends a lot on the quality of the coconut milk itself. If you make your own coconut milk, use warm drinking water to be mixed with the grated coconut. Why? Treated drinking water is more hygienic and will result in better quality coconut milk.
Keep the coconut milk in plastic container
If it's not meant to be used right away, bring the coconut milk to a boil and let it cool down in room temperature before being kept in the fridge in a plastic container with tight lid. Remember, don't try to keep it in a container made of metal because it may affect the coconut milk's taste. This method can help coconut milk last for 4 days. To make it last longer, keep it in a plastic container and in the freezer.
Avoid stirring the food after being heated
For food that's cooked with coconut milk, it can also be refrigerated it in a plastic container. Before being served, heat it until boiling and avoid stirring the food afterwards. This is to prevent the air around it from contaminating protein in the food. If you really have to stir it after heating it, bring the food to a boil again before being put back in the fridge or freezer.
Avoid storing the food for too long
If you're not in a hurry to finish off the food, you can store in the freezer. Freezing the food does give it longer shelf life, but don't keep it frozen for more than a week. The longer it's stored, the less tasty it would be.
Storing coconut milk-based dishes isn't really easy, right? If you feel like you don't have the time to try the methods above, here's an easier solution: replace your regular coconut milk with the much healthier and cholesterol-free FiberCreme.
FiberCreme is made of select hygienically-processed ingredients that last long even with no preservatives. Due to the lower fat it contains, FiberCreme has better levels of stability and that's what keeps food in its best condition longer.