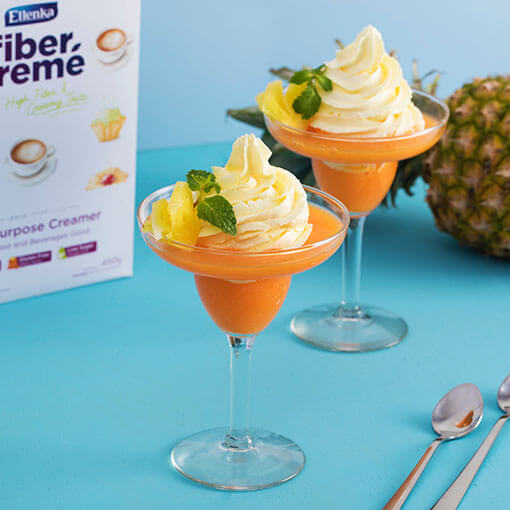 Pineapple Ice Cream
2 Portions
Ingredients
300 g Pineapple
150 g Banana
4 tablespoons FiberCreme
250 ml Orange juice
Method
Freeze Pineapple and Banana until they turn completely frozen.
Put the fruits and FiberCreme in a blender or food processor. Mix it until smooth.
Serve with orange juice.
Creamy Coconut Coffee 20 grams FiberCreme100 ml coconut water120 gr ice cubes3 grams instant coffee15 grams sugar Blend all ingredients until smooth.Transfer to a serving cup, then serve.