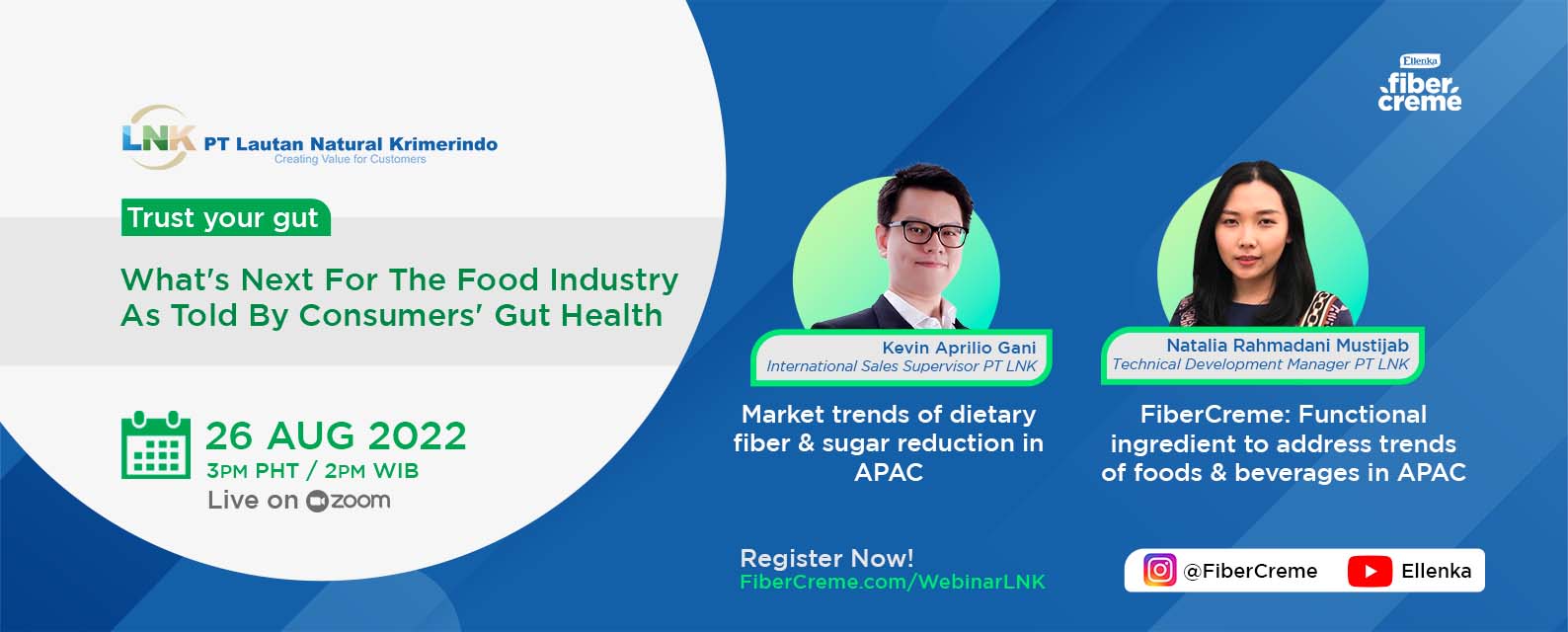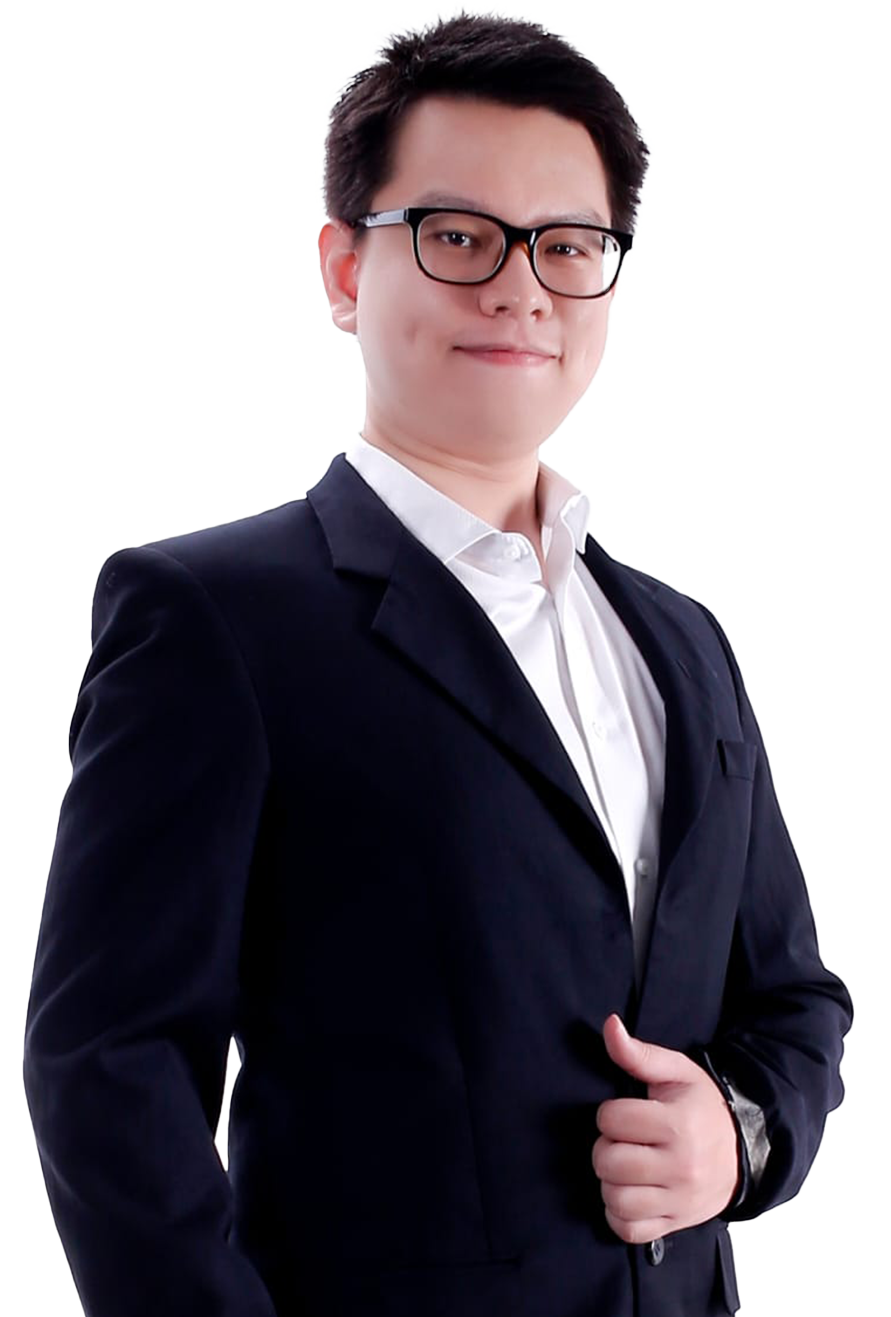 Kevin Aprilio Gani, B.Sc
INT Sales Supervisor, FiberCreme Project Leader, PT LNK
"Market Trends of Dietary Fiber & Sugar Reduction in APAC"
A Monash University graduate with a degree in Food Science and Technology, Mr. Gani has been a part of PT Lautan Natural Krimerindo since 2018. Currently serving as International Sales Supervisor for the company's B2B segment, he is experienced in handling sales and marketing activities, as well as handling market expansion to new regions.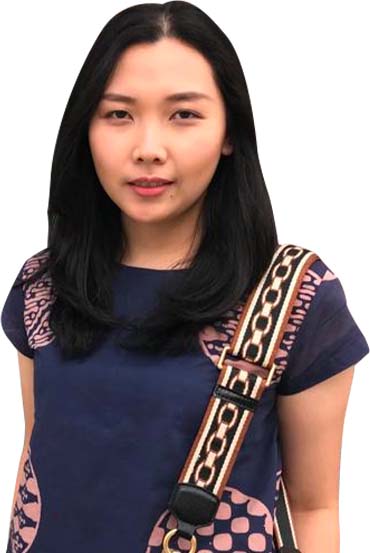 Natalia Rahmadani Mustijab, S.TP
Technical Development Manager  PT LNK
"FiberCreme : Functional Ingredient to Address Trends of Foods & Beverages in APAC "
A Food Science & Technology graduate from Widya Mandala Catholic University of Surabaya. With prior experiences in R&D departments in several companies, Natalia has been serving as a Technical & Development Manager at PT Lautan Natural Krimerindo since 2017.
JOIN US ON
26 AUGUST 2022
3PM PHT / 2PM WIB
REGISTER NOW!
Fill out the following form to join our webinar. All information you give will remain confidential and will be used for the purpose of this webinar only.