Rice is very important for most Indonesians. Lots of them even say that they won't feel full before eating rice. Do you happen to be one of those people depending too much on rice? But do you know that eating too much rice isn't good for your body, as it may increase your blood cholesterol level, and subsequently increases the risk of getting diabetes and obesity?
And rice is just one of high-carb foods widely available in this society. Other foods that have similar effects to rice include white bread, pasta, noodles, cereals, and tortila.
Is it possible to eliminate those foods from our diets? If you find it difficult to completely ditch these foods, then try to replace them with healthier ingredients that are more suitable for your healthy lifestyle. Here are some carb replacements that you can have:
1. Quinoa to Replace Rice
Quinoa is already popular as a substitute for rice. But if you're still unfamiliar with it, quinoa seeds come from a type of plant that initially only grew in the Andes mountain areas. It contains vitamin, mineral and all nine essential amino acids that your body will need. Quinoa also has way more fiber than rice does, and it's naturally gluten-free – so it's safe for everyone with gluten alergy.
There isn't much difference between cooking quinoa and your regular rice. First, rinse the quinoa seeds with clean water. Second, cook it in your regular rice cooker with 2 glasses of water for every 1 glass of quinoa.
2. Chopped Cauliflowers to Replace Rice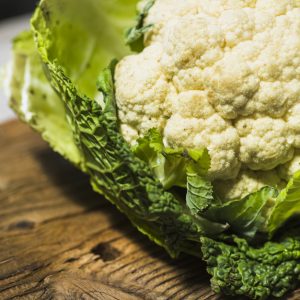 In addition to containing lower carb and calorie than rice, cauliflowers is also a source of vitamin, mineral, fiber and omega 3 fatty acid that's super good for your body. To replace rice, grate or chop your cauliflower, or you can blend it in food processor, to get rice-sized cauliflower. Let it rest atop kitchen paper that will absorb the water, and then you can turn the "rice" into anything. 
[show_more more="Show More" less="Show Less"]
3. Portobello Mushtoom to Replace Hamburger Bun
Other than making you fatter, hamburger buns don't actually contribute anything to your body. So next time you crave this junk food, consider replacing the patty with a low-fat one, and the high-carb buns with something healthier like portobello mushrooms, which isnt only carb-free but is also high in fiber, potassium, vitamin B and only around 30 calories.
To cook these portobello mushroom burger, first clean the mushrooms and remove the gills. Mix in coconut oil with crushed garlic, oregano, salt and pepper, and use it to marinate the portobello mushrooms before they're grilled.
4. Lettuce to Replace Tortilla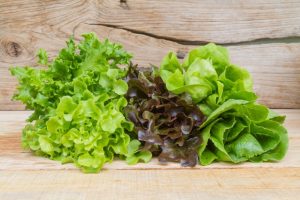 Just like hamburger buns, tortilla wraps is very high in carb that isn't very healthy to your body. So if you're a big fan of taco, tortilla or kebab, start using lettuce for the wrap innstead of tortilla. Not only is lettuce free of carb, it's also lower in calorie. You can have 100 grams of lettuce for just 15 calories.
5. Carrot to Replace Noodles/Spaghetti
Noodles, spaghetti, and other types of pasta are made of high-carb flour. If you can't give them up, have them replaced with carrots, which are absolutely much healthier. Use vegetable peeler, grater, or cutter to make the carrot "noodle" or "spaghetti". Then mix it with instant seasonings or high-fiber spaghetti sauce that you can make yourself with @FiberCreme . Go check our Instagram page @FiberCreme_TV or click here to find ideas for the spaghetti sauces!
(*)
[/show_more]