Did You Know These 7 Surprising Benefits of Dairy Milk?
You must've heard that milk is a healthy ingredient. Especially baby formula and milk for children, dairy milk is rich in calcium that's good for growing kids' bones and teeth. Additionally, it will help grown-ups to keep their bones of strong and prevent osteoporisis
But those aren't the only reason why you should start consider having more milk. It also contains vitamins and minerals that can help you reduce stress and even help you lose weight. Read more to find out other benefits of milk that you didn't know!
Help sleep better
Dairy milk has amino acid called tryptophan that calms the nerves in your brain, so it can rest easily. The amino acid will be turned into melatonin hormone that allows your body to relax so you can sleep better. That's the reason why people would tell you to drink warm milk if you have trouble sleeping.
Reduce stress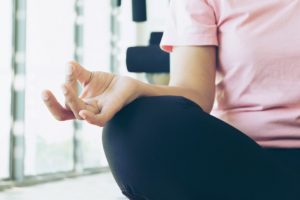 The relaxing effect of milk is also good for you if you're tired, both physically and mentally. After a long and stressfull day at work, take some rest and have a cup of milk to help you destress and make your body feel relaxed.
Reduce PMS symptoms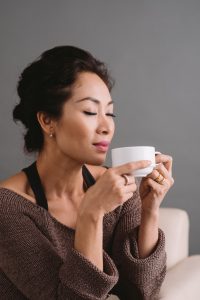 Mestrual cramp and hormonal fluctuations will make you feel irrirated about just everything all day long. According to a study conducted at University of Massachusetts, you can make your PMS less miserable by drinking milk. The calcium and vitamin D it has will help stabilize your mood and make you feel more energized during your period.
[show_more more="Show More" less="Show Less"]
Help lose weight
Don't avoid milk when you're on a diet. A study mentions that those who have low-fat or skim milk on a daily basis can actually lose more weight that those who don't. That is because milk makes you feel fuller, so you're less likely to overeat or keep snacking. But remember to accompany it with low-calorie diet!
Keep skin problems away
Milk baths DO make you beautiful, because milk is indeed good for your skin. The lactose it has can help cure sunburn, eliminate pimples, reduce pores, and brighten your skin. Aside from routinely drinking it, you can use face mask made with milk along with other ingredients like honey, avocadoes, or lemons.
Boost fertility
Are you currently planning for pregnancy? Then start adding milk to your diet! According to a study from Harvard University, women who routinely drink high-fat milk will have lower risk of having ovulation problem.
Add creaminess to your food
If you love foods, especially international foods, you must have known about how milk can make your favorite dishes tastier. From pudding to pasta to various drinks will have dairy milk in it to make it creamier. Hmmm.. you're getting hungry just by imagining them?
Unfortunately, not everyone can consume milk. Some people with lactose intolerance will definitely stay away from milk as well as any dishes made with it.
But now replacing dairy milk in a lot of recipes isn't a big deal anymore. Meet FiberCreme, a non –dairy creamer that isn't only creamy but is also high in fiber so you can eat delicious foods while having your daily fiber needs met. Click here or follow @FiberCreme_TV on Instagram to start cooking and using this multi-purpose creamer to make a high-fiber masterpiece for you and your loved ones.